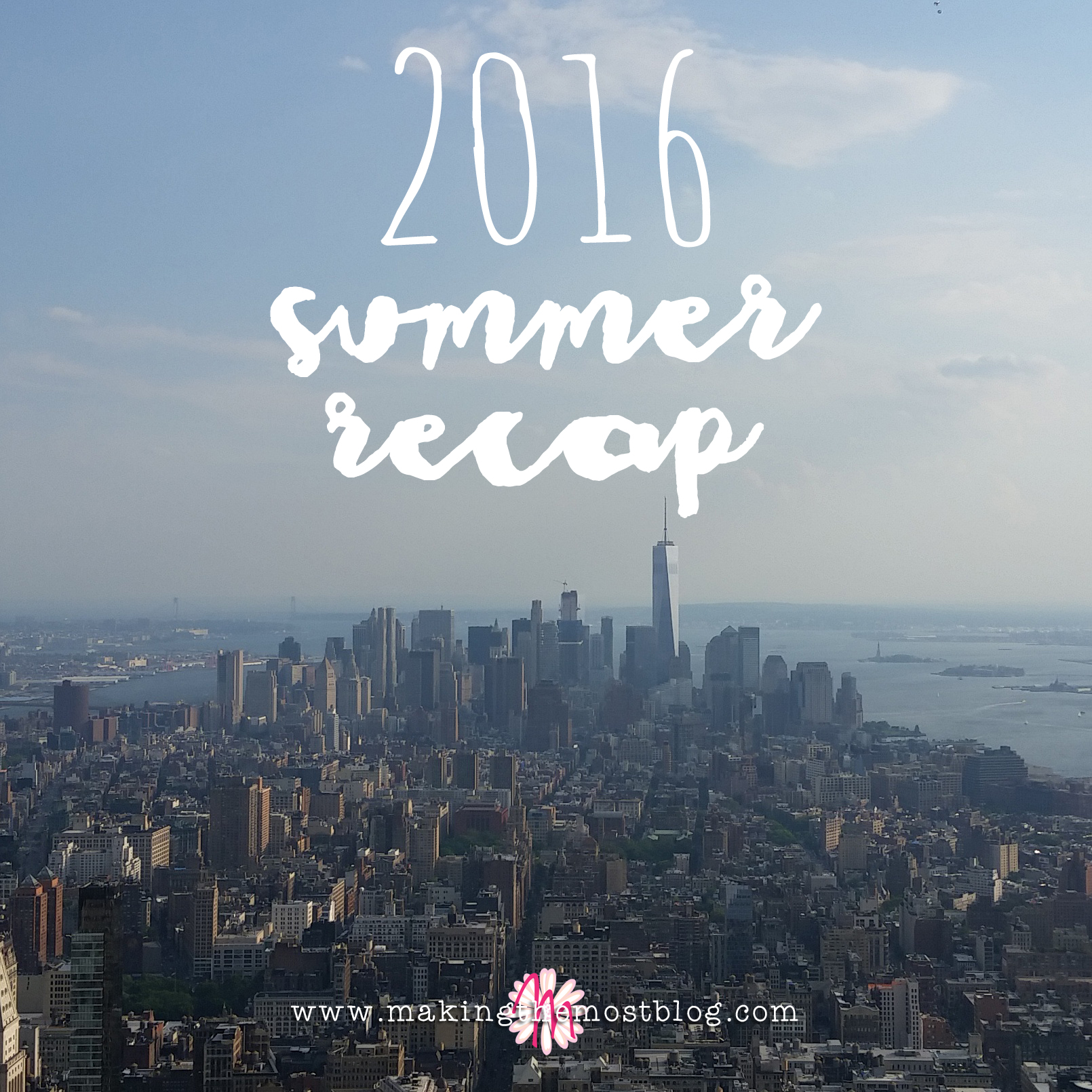 Now that the kids are on their second day of school, I can officially conclude that Super Summer 2016 is now complete. This summer wasn't exactly what I expected. Having said that, I didn't accomplish a lot of the things that I wanted to, and we didn't get to do a lot of things that were on our bucket list. All this makes me feel slightly disappointed in myself, but I have to remember that the side hustle I was working on took up a lot of my time which made it impossible to do all that I set out to do. Some people pick side hustles that they can work around and don't require too much time, such as stock trading, bitcoin, etc. Luckily there are plus500 erfahrungen that people can check out now to get on the right path if they want to do this, I, however, choose one that took up a lot of time!
While I'm happy to have a peaceful house while I work again, and I've discovered that things can actually get done when the kids are in school, I have to say we did do some fun things over the summer. Overall I hope the kids can say that they had a good summer break even though they were bored out of their minds the last couple of weeks. To recap, here are some of the things we did:
Visited New York City
Did a little bit of letterboxing
Went to the splash park
Rapunzel attended basketball camp
Princess Anna went to art camp
Had a yard sale
Played in the creek with cousins
Princess Anna attended pony camp
Participated in a color run
Rapunzel played a lot of softball
Princess Anna and Rapunzel went to church camp
Rapunzel attended softball camp
Hosted a launch party for my new book, Courageous
Celebrated Princess Anna's 7th birthday
Went to a street fair with cousins
Visited the beach with Grandma
Painted a room in the basement for Rapunzel
And the photo version of our adventures:
What kind of adventures did you have this summer? I'd love for you to share in the comments below.