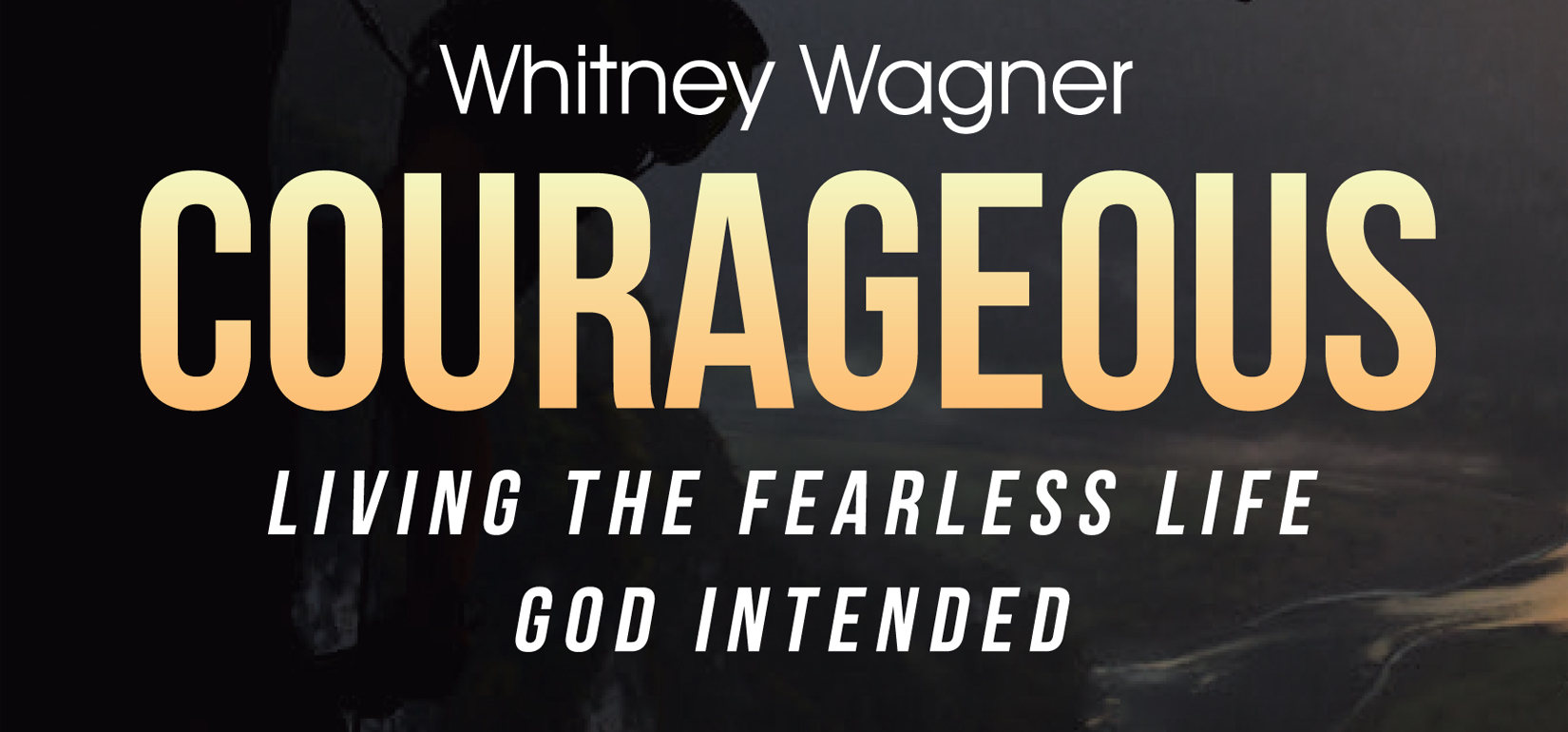 About the Book:
God never called us to be afraid. While we are born with innate biological fears that protect us, we often find ourselves frozen when it comes to tackling the most important aspects of our lives. Courageous is the book that will inspire you to reflect on your past and present experiences while also examining your fears to find out where they come from and how they are affecting your ability to follow God's calling on your life. This book will walk you step by step through the process of overcoming your deepest fears so that you can live the fearless life God intended for you.
About the Author:
[DISPLAY_ULTIMATE_PLUS]
Whitney L. Wagner is, first and foremost, an imperfect child of God who daily strives to understand God's grace and who seeks to share that grace with others. She does this by encouraging women across the globe on her faithfocused lifestyle blog, Making the Most (www.makingthemostblog.com), where she writes regularly. Whitney also enjoys speaking publicly about her knowledge and experiences in hopes that she might share with others the hope that comes with the light of Christ. Whitney and her husband, Jeremy, make their home with four daughters (ages 6 to 17), a dog, a cat, and two fish. Apart from typical busy family activities, Whitney enjoys church functions and attending weekly Bible studies, as well as all things books, music, and art.
Purchase the book now through my online store!
Links:
Visit my author profile on Goodreads
Visit my author page on Amazon
What others are saying about Courageous:
"…the first three chapters are very practical. If you ever read a book and wanted someone to just come out and tell you the actions you need to do to get to where you want to be, this is a great start! And then you hit the fourth chapter, and the soul of the book begins to be revealed. The transformation is unveiled and tears wash through the practicality and uncover the heart of the matter– the depths to which this book can take you…I can't stress enough the importance of reading this book in its entirety…It combines action with affairs of the heart, to make not only a well-rounded book, but a plan that has depth and reaches us from the inside out and back again." – Amber, Portable Kingdoms
"What separates most good books from great books is the author's ability to break out of their "author voice" and come across the page as an authentic human being. This author does this with excellence and I am so thankful this book came into my hands…This book was a surprising gem – and one that did not simply comfort my troubles but pushed me to face my life knowing that God is right there beside me." – David R.
"…had me hooked from the beginning…extremely practical. I highly recommend this book. Whitney's writing is honest, insightful, and witty. It draws the reader in and lifts them up to God. It is truly a great resource on living a courageous life!" – Gregory