5 Valuable Resources for Tweens (and Their Parents!)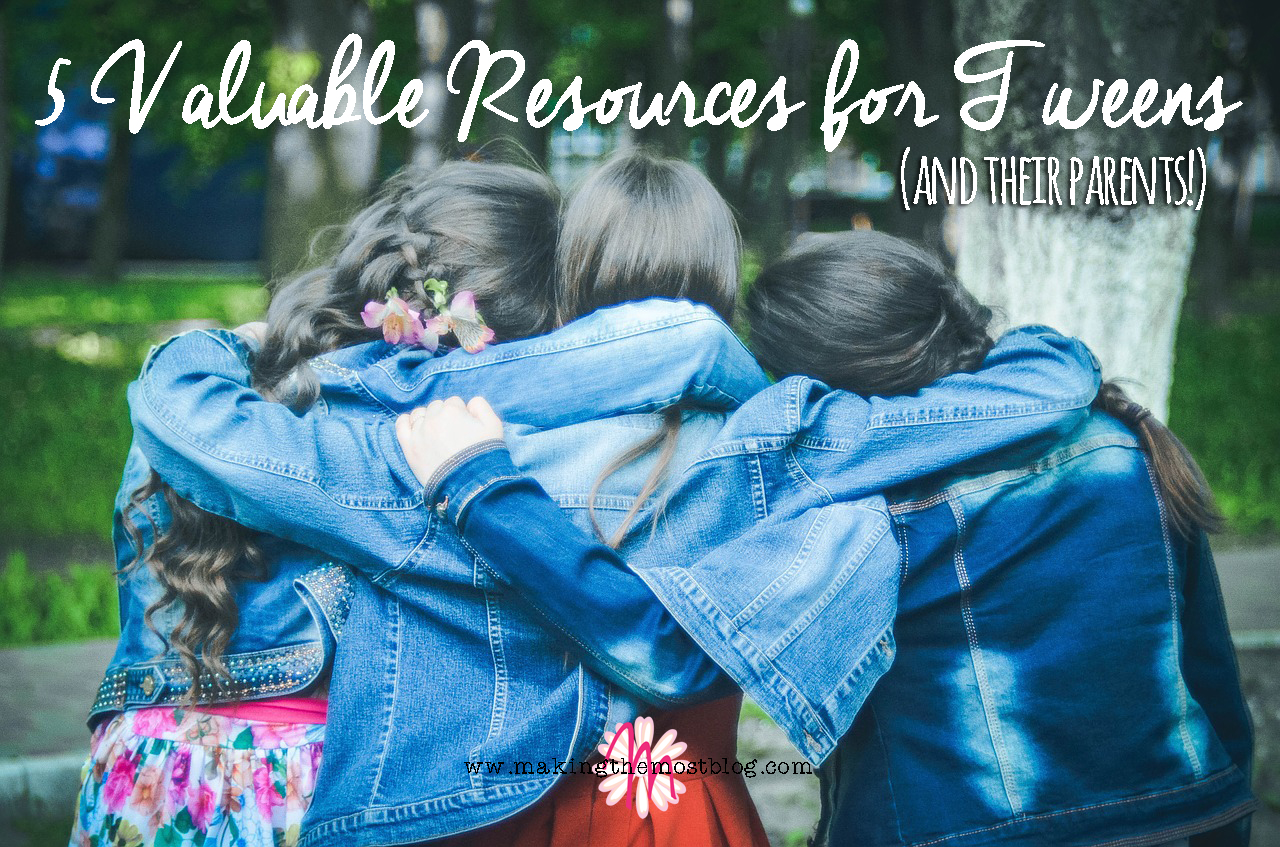 Going into last week, I had no idea what I was in for. I thought I was entering a growth opportunity for myself, but instead I found many more resources to help grow my daughters into the young women God intends them to be. For two hours a day, I entered into the world of the "tween."
Since Rapunzel turned eight, I've been slowly seeking out resources that would help her grow as a Christian, but it's been difficult to find Christian music, tv, and books that compare to what Disney and Nickelodeon have to offer for that age group. Fortunately, paying for cable TV provides us with a massive choice in terms of programming. You may wish to click here to learn why so many people continue to pay for cable TV in the 'Netflix era'. What I came out with last week was a great handful of resources that allow me to provide that "Disney-Nickelodeon" experience for my daughter without the junk behind it. And of course I couldn't just keep it to myself! Here's a list of resources that I discovered this week (and two I already knew about) that you can use to help your girls grow as well:
Tween Gospel Alliance – "A partnership of ministries committed to helping tweens encounter the truth of Jesus Christ and the authority of scripture." Continually check their website for new partners in this awesome ministry for tweens.
iShine – "a Christian media group dedicated to ministering to pre-teens and their families" in a presentation that resembles Disney and Nickelodeon's popular shows and music. iShine's purpose is to equip these tweens and their families to "illuminate their world and find their value, identity, and purpose (VIP) in Christ." The iShine website offers games, the iShine KNECT TV show, music (iShine radio), and bios on your favorite tween artists and actors, including:
The Rubyz – A Christian pop trio, which shares the love of Christ with their music.
Abigail Duhon – A Christian solo artist with a music style similar to Disney's young stars. Abigail shares her love of Christ with her audience both in speech and in her music. From the iShine website: "One of my main goals is to call teens into action, to change this generation and to stand out for good…That's all different than what the world tells them as the 'new normal,' but I want to let people my age know that they can be confident in Christ and make a major difference." Princess Anna picked up her CD at Creation this year, and already plans to listen to it on repeat.
Spencer Kane – Think a pure version of Justin Bieber. It didn't take long for Rapunzel to let us know she thinks he's "soooo cute!" and his music is pure and uplifting. Spencer, according to the iShine website "is a regular teen who enjoys life apart from music. He is a devoted Christian and hopes his music will reach all ages with his positive lyrics and entertaining music." Rapunzel picked up his CD and got an autograph and photo as well.
Amber Montana – A young actress from Nickelodeon's Haunted Hathaways, she also happens to be a committed Christian. Amber is "passionate about her faith and wants to inspire kids of all ages with the message of hope she has found in Jesus Christ. She constantly pursues charity work between entertainment projects and is eager to make a difference in the world." Amber is currently awaiting the release of her new movie Vanished to appear in 2016. It looks like a great one, so keep your eyes open for release dates!
Secret Keeper Girl – A few months ago, Rapunzel and I attended a Secret Keeper Girl event in the area, and she loved it! I can't wait to go back. Dannah Gresh has also published many resources, which we currently use, including: It's Great to Be a Girl: A Guide to Your Changing Body, Raising Body-Confident Daughters: 8 Conversations to Have with Your Tween, and the One-Year Mother Daughter Devo. She has also published a fiction series geared toward tweens as well as multiple other books for tween girls that we can't wait to read. The Secret Keeper Girl website offers video resources for parents, devotionals, a store, help for parents of tweens, and the upcoming Secret Keeper Girl tour dates.
Resources for Raising Girls in Our World Today – I love this post by Kristen Welch at We Are That Family. She also provides some valuable resources that I have not yet been able to review in order to endorse. I already follow Kristen Welch and value her opinion, especially since she has a girl of her own. Check it out for more resources for tween and teen girls.
More to Be – An online resources for tween and teen girls and their moms (or mentors). These include free resources, Bible studies, podcasts, videos, mentor resources, and more. I have the feeling I'll be referring to this website often.
Linking up on: