A Little Bit of Happy Mail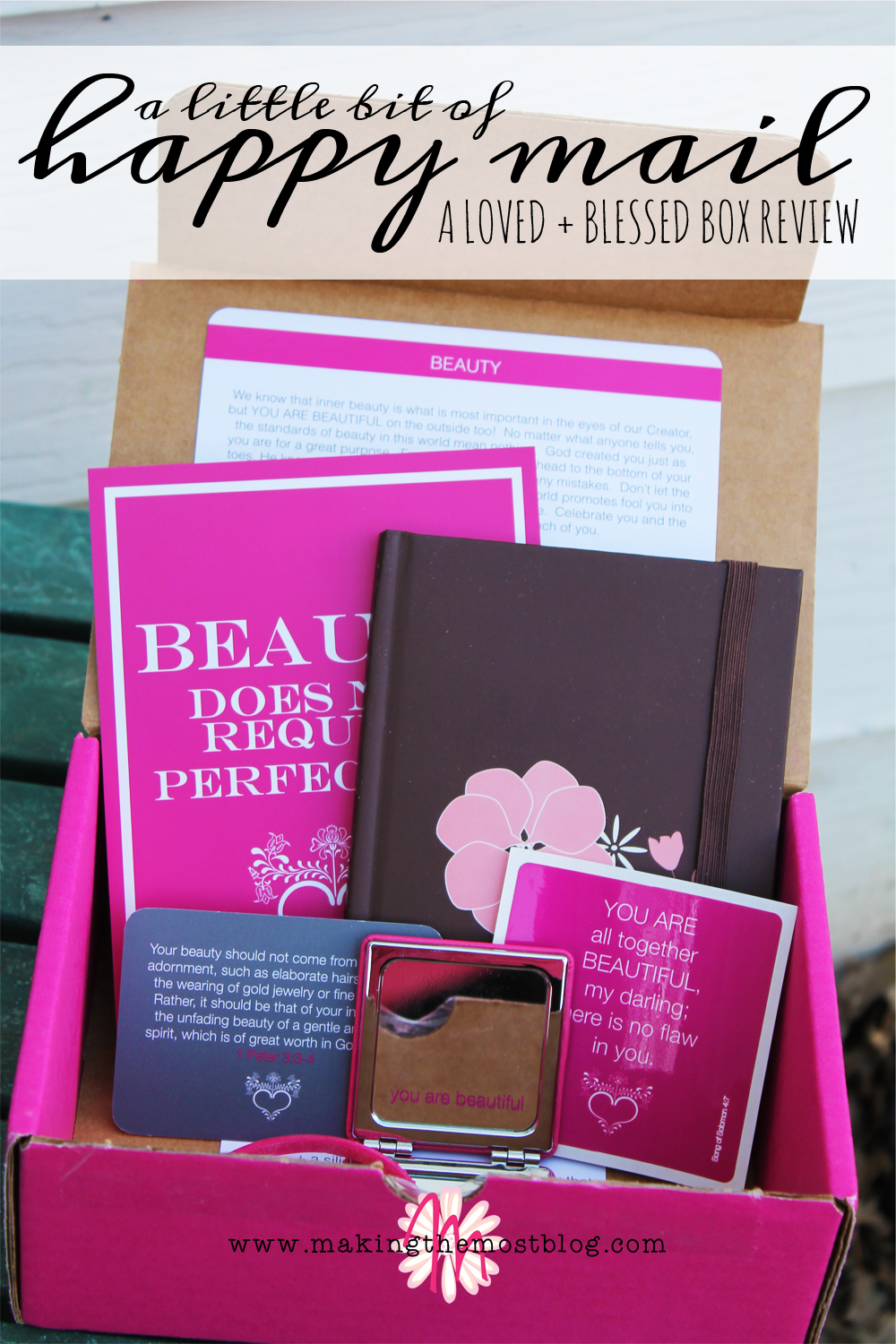 Disclosure: This post contains affiliate links, which means I received free product in exchange for an honest review.  All opinions are my own.  You can view my full disclosure policy here.
A little bit of happy mail goes a long way.
At least in my book.
Nothing beats having a handwritten card or a box in the mailbox.  (Even better is a box that doesn't fit in the mailbox, but I'll take what I can get!)  That's why I'm all about subscription boxes.  We don't usually subscribe to any, because we are trying to limit our expenditures.  But when we are able to (for whatever reason), I will jump on that bandwagon!
I was recently able to check out a relatively new box called the Loved + Blessed box, which can be purchased here for $10 a month + $3 shipping & handling.
First impressions:
I have to admit that I was a little disappointed when I received the box, as there weren't as many items in the box as what have been in some past boxes.  BUT, on a more positive note, good things come in small packages.  The focus in these boxes isn't so much on products as it is on encouragement.  This month's theme was "beauty."  I surely needed what came in this box.
In this particular box, I received a mini poster (which I immediately added to the bulletin board in my office), a removable and repositionable sticker (which I stuck to my laptop), a scripture card (travel sized!), a silicone bracelet, small compact mirror (which my stepdaughter promptly wanted to steal), and a prayer journal.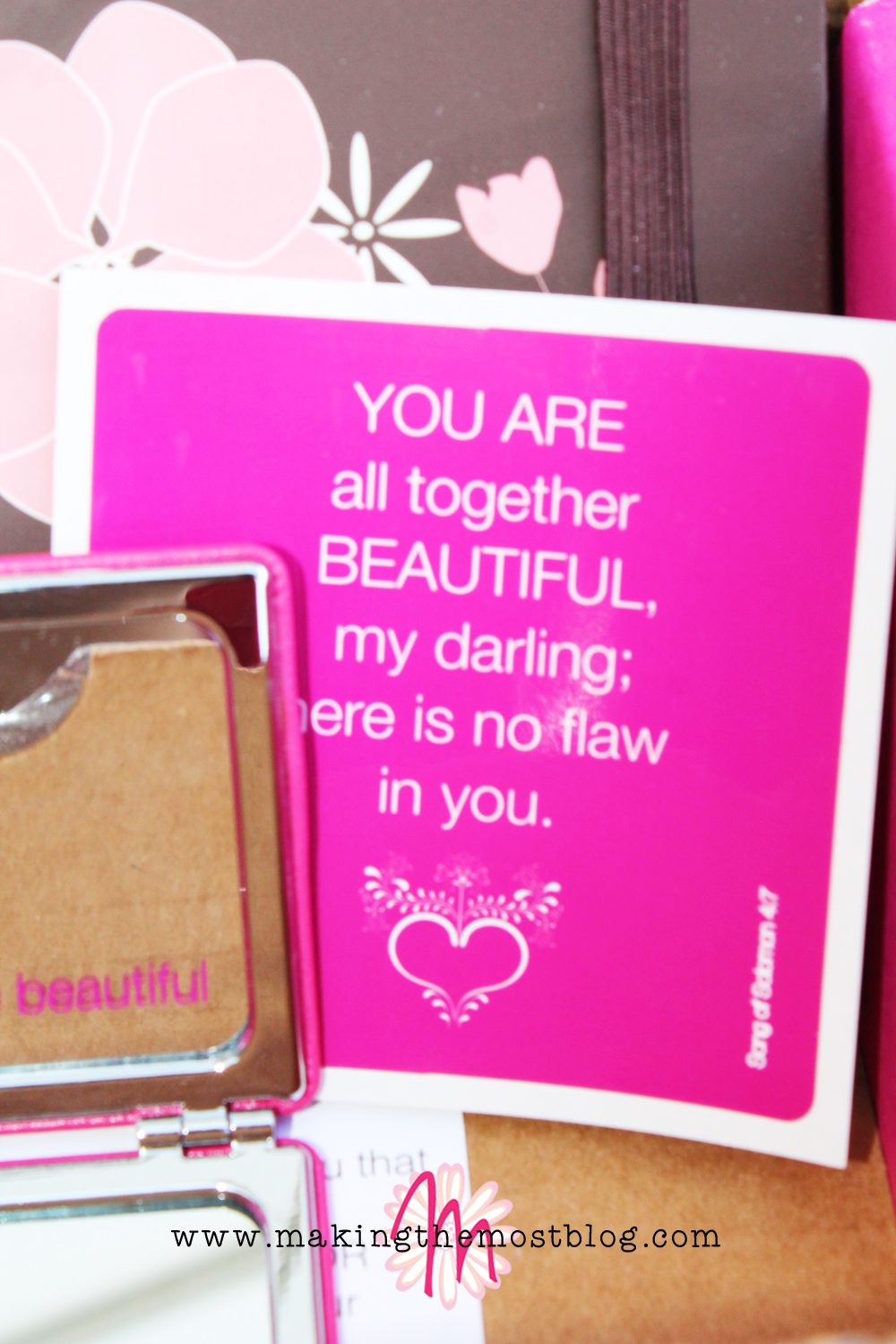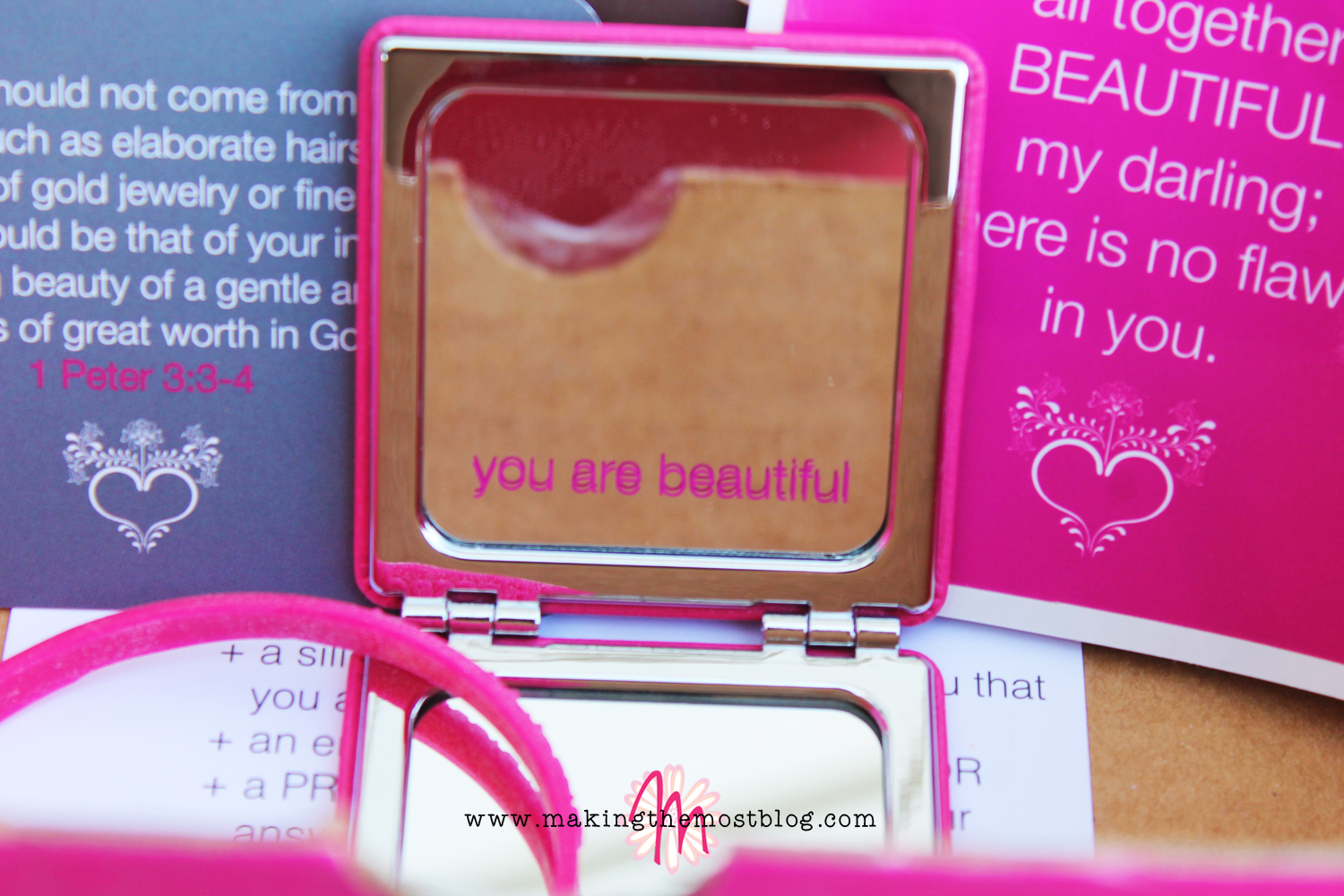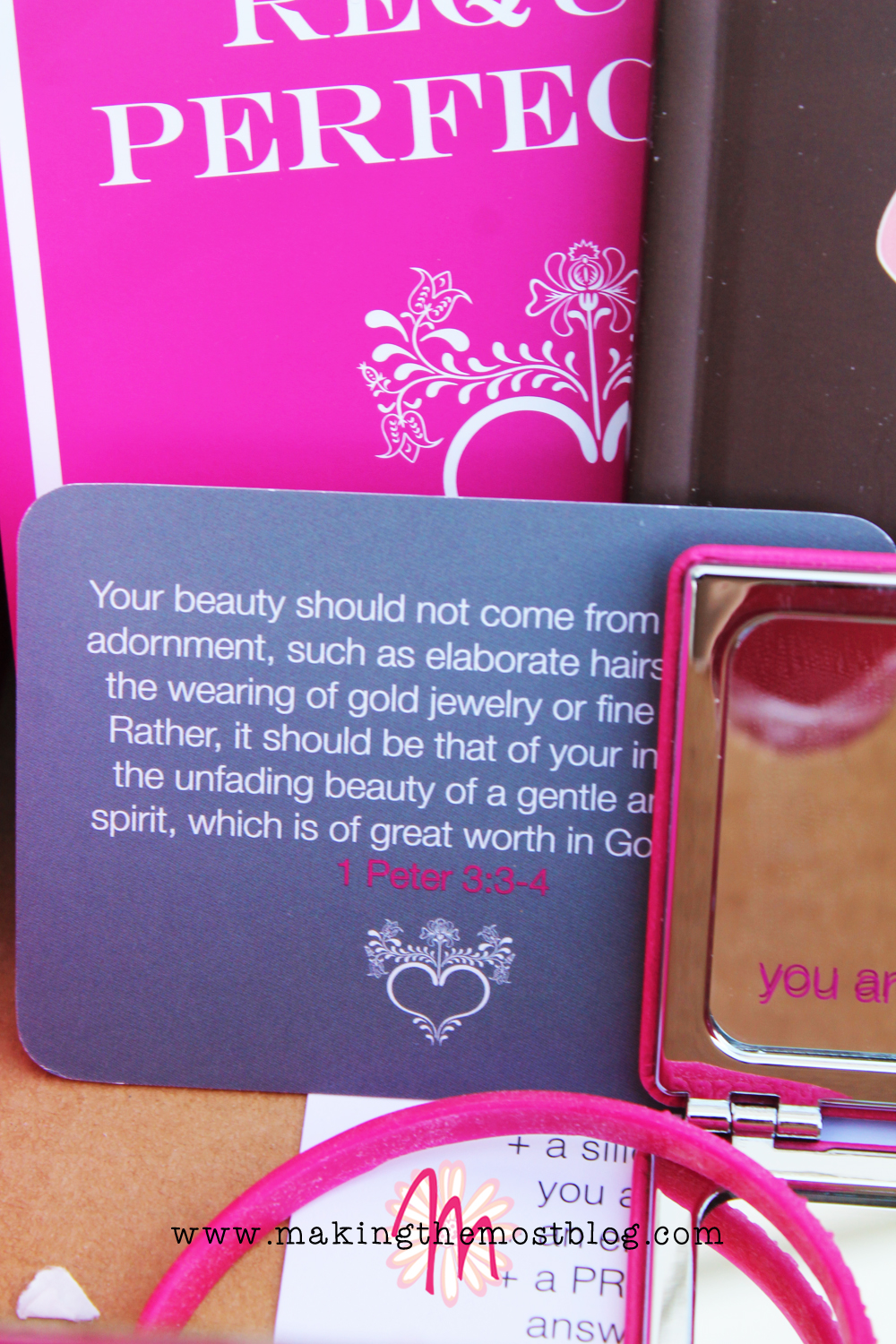 Is it a good value?
For what comes in the box, I'd say $13 a month is probably a good value for this box.  Prayer journals are generally $10-$15 most places, and compact mirrors can be either too expensive for what you want or just cheap and cheesy.  This compact seemed to be of decent quality, and I might actually use it.  I love that the prayer journal has a designated space to write down each request and places to write the date and how the prayer was answered.
I think my favorite items were the sticker and the mini poster, because they added some color to my workspace, and I've been meaning to add more meaningful decor to the place where I spend most of my time.
Would I buy it again?
If I had an extra $13 every month, I might actually consider purchasing this box.  I do tend to lean toward subscription boxes with books in them, so the lack of a book makes me hesitate a bit.  But if you do have that extra $13 a month (and don't care as much about books as I do!), this might be a good investment for you.  The great thing is that, even if you can't use what's in the box for yourself one month, the items inside make great small gifts and could bring a little light to someone else's day.
And EVEN BETTER…you can shop through some past boxes on the site to pick what you like today!  Check those out here.
Oh, and if you're not into subscription boxes for yourself but you'd just like to send some encouragement to someone else, you can!  Just click here.
How about a little bit of happy mail today?  You could receive a box of encouragement every month for the next twelve months!  Click here for a chance to win a year's worth of happy mail!
What's your favorite kind of happy mail?