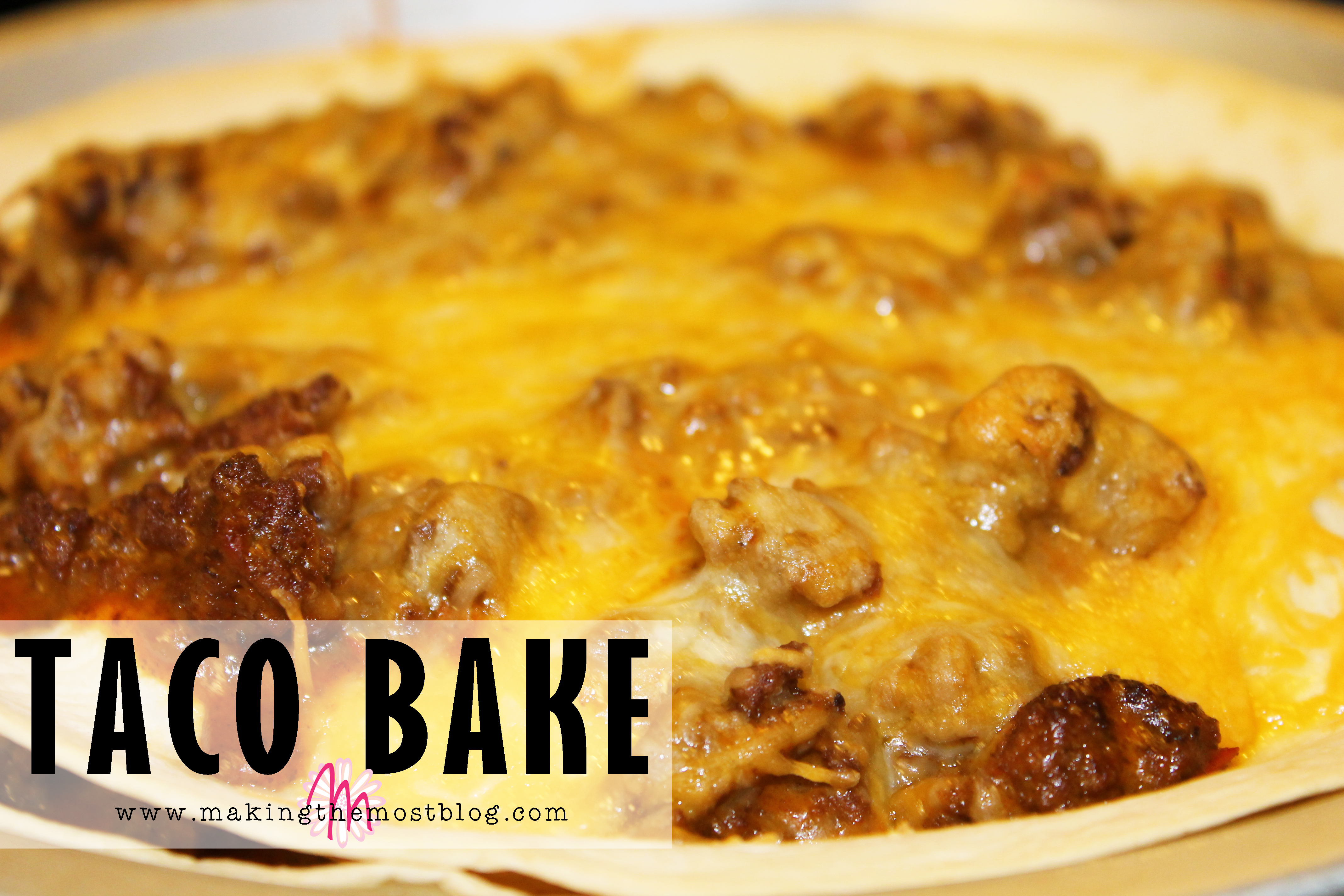 Recently, it occurred to me that, at age 14, Cinderella needs to become responsible for helping to cook meals.  Not only will it help me, but it will also give her some responsibility while helping her learn some good recipes for the day when she is out on her own.  She was in the mood for tacos when we spoke about it, so she was all about taking over the Taco Bake recipe tonight.
Now, I can't start this post without mentioning that I got this recipe from The Country Cook.  You can find her original post here.
1 pound ground beef
1 packet taco seasoning
* water as called for on back of seasoning packet
3 large flour tortillas (8-inch size)
1/2 cup Salsa Con Queso
1 1/2-2 cups shredded Mexican cheese blend
Brown beef, and drain excess grease.  We used meat directly from the butcher, which didn't have much fat, apparently, because there wasn't much to drain off.  This is good news for my diet.
Add in taco seasoning (we used McCormick's mild, low sodium) and water, following directions on back of seasoning packet.
Once the taco meat is ready, turn off heat and add in 1/2 cup salsa con queso.  We used Tostitos Smooth & Cheesy Dip so that it wouldn't be so spicy.  This worked very well for our recipe!
Stir until thoroughly combined.
Preheat oven to 350F degrees.
Spray an 8-inch round baking pan with nonstick cooking spray.
Layer the bottom of  the pan with a flour tortilla.  (Ours were a little bigger than what were called for, but it worked out anyway).
Add about 1/3 of the ground beef taco filling on the the first layer, followed by 1/3 of the shredded cheese (generic worked just fine for this recipe).
Continue until you are done with all the layers: another tortilla, more taco mixture, more
Bake for about 15-20 minutes, until cheese is melted and edges are slightly golden brown.
This recipe went over very well at our house.  The only person who didn't like it was Tinkerbell, and she doesn't like anything.
Hope you enjoy this recipe as much as we did!