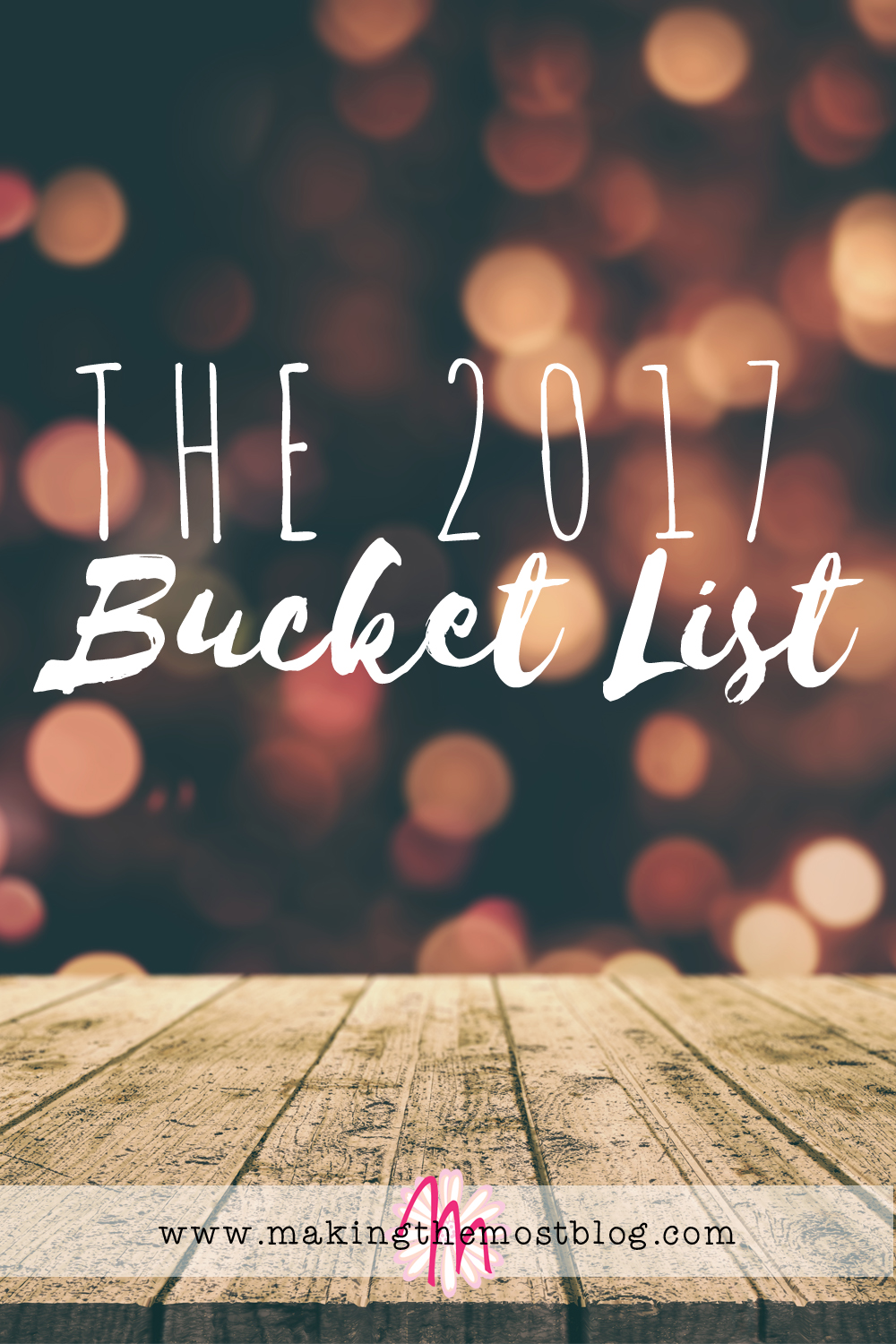 Every year I set goals, yes. Those are the goals I shared with you on Monday.
Apart from goals, there are other things I look forward to each year but don't necessarily classify them as goals. These are my "would like to dos." They are good for the family and just overall, they are "bucket list" items for the year. While many of my bucket list items stayed the same, I have added a couple for this year.
Here's what I hope to do this year:
Create a valuable memory with the kids
Provide 2 (or more!) opportunities for the family to serve others
Send Rapunzel and Princess Anna to summer camp
Take a Digital Marketing course
Have a Christmas party
Create a memory jar
Have Princess Anna take an art class
Be a high school camp counselor
Finish a cross stitch
Teach Rapunzel how to do her laundry
Teach Rapunzel how to sew
Teach Princess Anna how to tie her shoes
So now that I've shared with you my 2017 bucket list…what's on yours?