Finding Gifts for Toddler Boys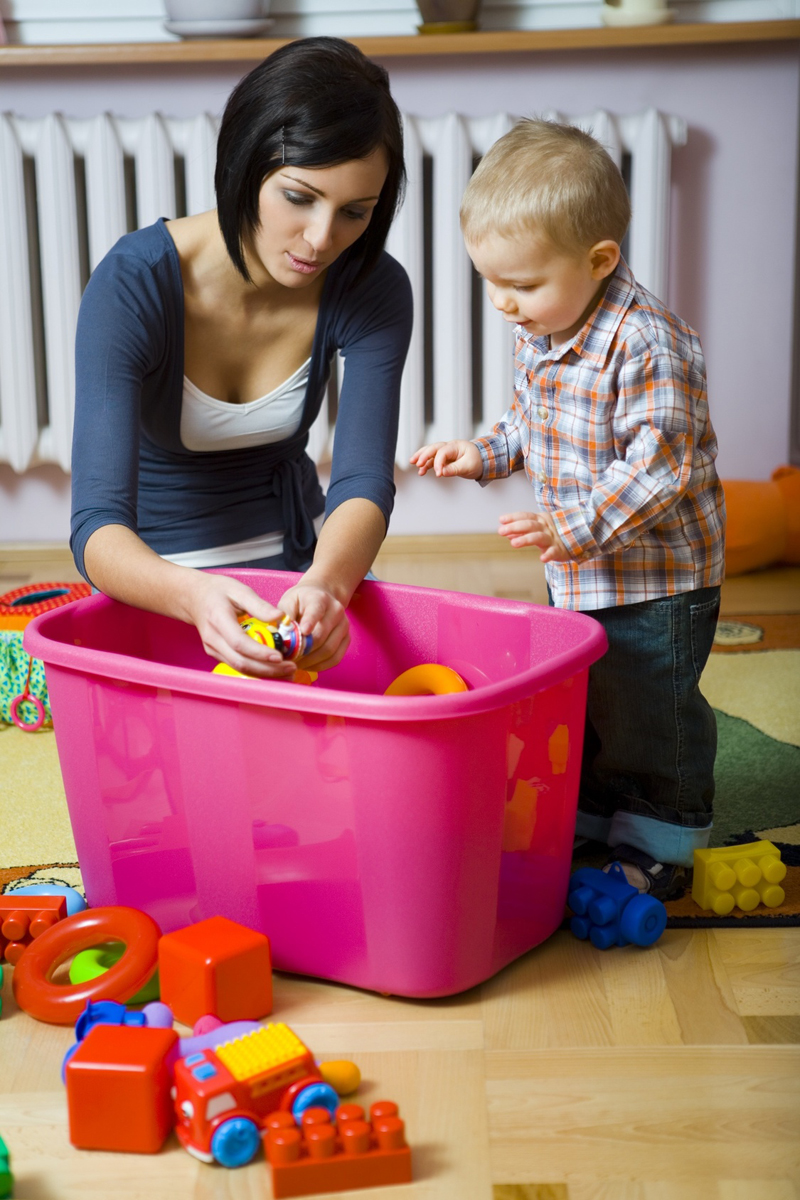 So a few weeks ago, I received an invitation to my nephew's 2nd birthday party. And as I was thinking about his upcoming birthday, I was reminded of a dilemma that I encounter annually: I don't know how to shop for boys!
I first ran across this issue when we attended Tinkerbell's friend's first birthday party. We went the store all ready to shop, and that's when it hit me. After shopping for girls for so long…I haven't a clue how to shop for boys. Especially toddler boys. It has been recommended to me to look at sites like infantcore.com to help me with them, so that is a good first step!
Here's what else we came up with around Christmas. Granted, you might want to make sure you know something about this kid. Is he really boyish (into tools, sports, cars, trains) or is he artsy (into books, crayons, paints)? I'm sure there are all sorts of things you could buy for a little boy. Here's what we came up with:
Play-Doh: This stuff is good for boys and girls of many different types and ages. You can even make this yourself. We got a bucket of Play-Doh toys at Wal-Mart at Christmas time for $5. Can't beat that! Cheap and fun. 🙂 And thankfully it's non-toxic, so if he eats some behind your back, you don't have to worry too much.
Trucks and Cars: Our nephew is into the Disney Cars movies, so he was happy with a couple of these toys. Just make sure there aren't any small pieces for children under 3. For the older man in your life, you could get this 1967 chevrolet corvette convertible.
Doctor Kit: This another one of those timeless toys that kids of many ages like to play with, no matter the gender.
Fisher Price Little People toys: This is one of our favorite go-to items. Our girls loved them. Our nephew has them and likes to play with them. Timeless. No gender boundaries. And sometimes you can get a really great deal on them.
DVDs: This will depend on your viewpoint of the tube as well as the parents'. If you want to buy the child a DVD, make sure the parent lets him watch TV at all; otherwise, you've just wasted your money. We personally love Veggie Tales, Backyardigans, and of course just about all of the Disney movies.
CDs: This will also depend on the parents. We let the kids listen to their music as soon as they had CDs, but of course now that everyone has an iPod this may soon be obsolete. Again, we like Backyardigans, Veggie Tales, Disney, and there are a whole host of other kids CDs out there. Rapunzel's favorite is her Zumbatomic CD.
Books: If the child you're buying for likes to read, this is my favorite option. I'm all about reading. If you can, find out what the child likes and get books that have to do with his interest.
Tool Bench/Tools: For the child who loves tools, this choice is obvious. There are many different variations out there that should work.
Trains: This seems to be one toy that most boys like to play with. The con to the Thomas the Tank Engine toys is the price, unfortunately. But if you can find Thomas and his friends for a good deal or some other train toy, this is generally a hit. Just make sure you get one marked 3+ if you're buying for a toddler.
Building Toys: Boys and Girls alike also love these toys. Lincoln Logs, MegaBloks, and Duplo are some of the most popular ones. We have both MegaBloks and in our church nursery, and the kids play with both. Make sure you're not buying regular Legos for kids under 3.
Sports Equipment: For the sports-minded child, balls of any kind (baseballs, basketball, soccer ball) will do the trick. If you would like to spend more money trikes are a good bet. If you were planning on definitely getting a trike, check out this best for mums trikes guide on the best for mums website, they'll tell you about the best trikes and give honest reviews on various ones, so you are safe in the knowledge that you are getting the best type of trike for your son, with a well thought out buyers guide for you to look over and decide. I wouldn't get into scooters just yet. You may want to invest in a helmet with the trike though. Safety first. However, the scooters in this list by Best Products Pro are appropriate for children of toddler age; they have three wheels and some even have seats.
Art & Music: I gave our nephew a coloring book and crayons for his birthday when we celebrated as a family. My sister-in-law was thrilled. Crayons are good for just about any age that has the dexterity. I personally hate markers, because they draw all over themselves and everything else. Musical toys are a good choice too, if the parents don't mind noise. We once were given a toy drum with a tambourine drum sticks, a maraca, and a flute inside. The kids still love this toy (although the flute gets pretty annoying sometimes).
And if worse comes to worse, make sure you get a gift receipt, and the child can exchange it if necessary.
What are your best go-to boys' toys for toddlers?