Welcoming 2013: My Hopes and Dreams for the New Year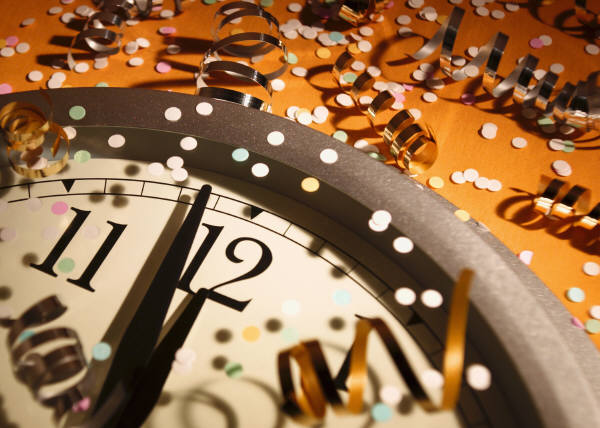 Well happy new year, everybody!  I hope all of you had a safe and joyous end of 2012 and that you welcome 2013 with open arms.  I know I am!  Every year, I have high expectations and this year is no different.  I've been a resolution person ever since I can remember.  This year I'm sharing them with you; however, I've cut down my list.  Hopefully it's a little more manageable this year, because I often have such high standards that I never follow through with my resolution at all.  Well, here goes anyway:
2013 Resolutions:
Lose 52 pounds (that's 1 pound per week)

Pay off one debt
Okay, so it's not very much, but then again they're the only things on my list that are measurable.  Here's what I really hope to accomplish this year:
Build my relationship with Christ
I want to do this by becoming more regular with my personal devotions, marriage devotions, and family devotions; making time for prayer; perhaps finding a mentor; and attending faith-building activities like church events and camps/retreats
Strengthen family relationships
I'd really love to spend an hour a week with each of my kids, but that seems to be a lofty goal since there are 4 of them.  I'd like to aim for half an hour per week.  I also want to continue working on the notebooks with the three oldest.  Family devotions and marriage devotions will fall into this also.  I'd also like to remember to call my grandpa and "grammie" more often and talk to my extended family more often.
Organize my home
At the beginning of this year, I want to sit down and evaluate how things are done.  Our meal plan seems to work out (most of the time).  I think Cinderella is old enough to begin planning and preparing one meal a week.  This will help her learn some more responsibility and help me out too.  I'd like to assign each of the kids a couple of chores that they are responsible for each week, which will also lighten my load, and I have some printable calendars I'd really love to use to manage my weekly "to do" list.  Hopefully this will help me plan and schedule better than the haphazard disaster that I have now.

Become more positive
There really isn't a good way to measure this, but what I want to do is serve more often.  I'd like to help out more around the church with a better attitude, serve in the community with my family once in a while, and write notes/send cards to those who don't usually receive them.  I think if I focus on others I'll be happier about the situations going on around me
Build my business(es)
This will go hand-in-hand with organizing.  When I schedule time to work on my business(es), I'll be able to train more, write more, schedule parties, build community, and everything else that goes along with it.
Do you make resolutions?  What are your goals for this year?  Please share!