Gingerbread Cake with Mascarpone Frosting Recipe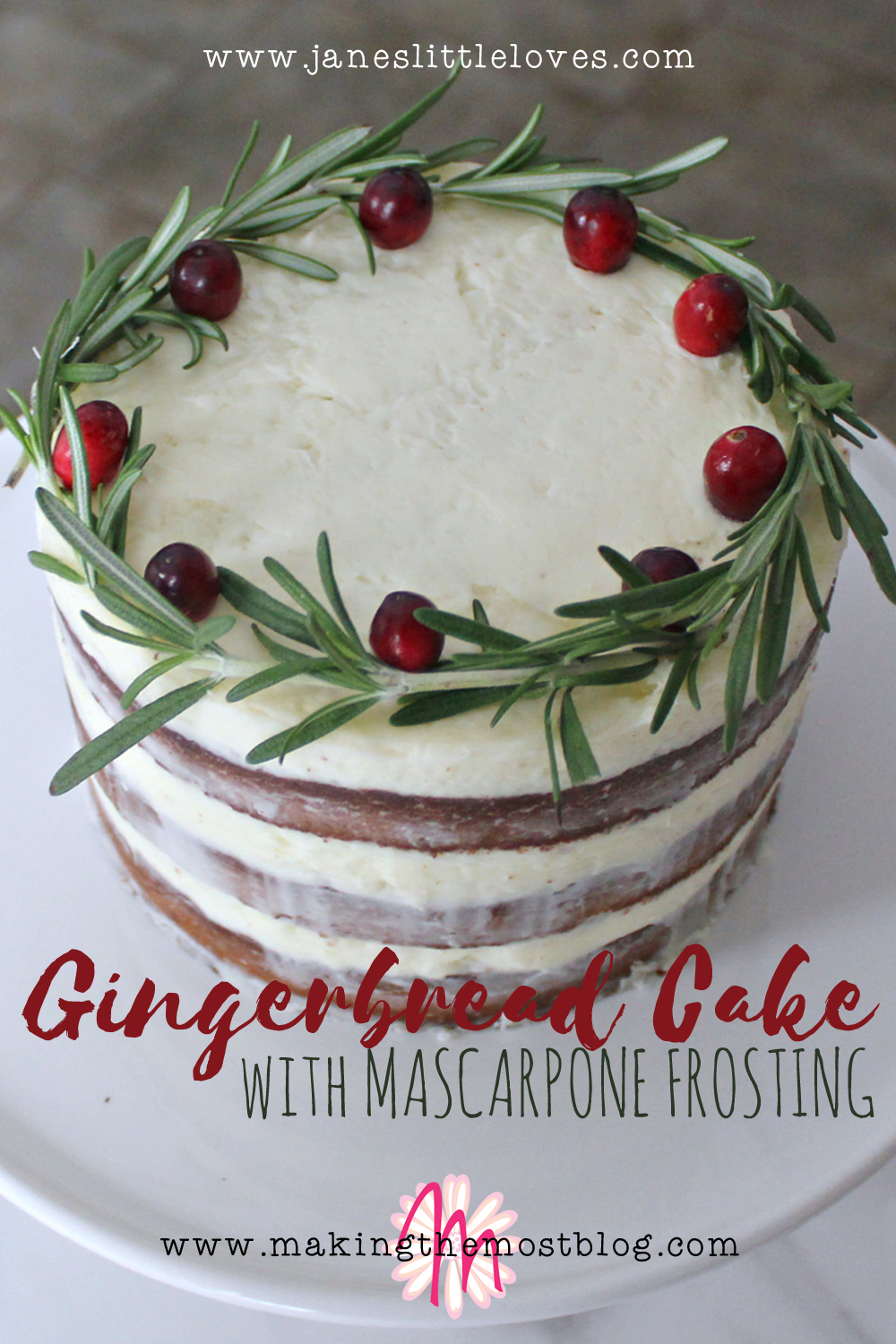 Christmas is only couple of weeks away now, so I started figuring out the best recipes for the most wonderful time of the year. I was especially looking for a nice cake that would look awesome on the Christmas dinner table. Luckily I found a wonderful gingerbread cake with mascarpone frosting, which seems to be a serious contestant in my little competition.
I love that it's a gingerbread cake, that it's white, and that it can be decorated with red berries and green leafs which make it look perfect for the season. In case you're still looking for a nice centerpiece for your holiday table, this might be it. And granting you're a little more seasoned in decorating cakes than I am, it might look much better than mine. On the other hand, I have good news for total novices, because this was my first fancy looking cake, and I managed not to make it hideous :). So you can totally make it too!
Ingredients:
Gingerbread cake:
2 1/5 cups (270 g) of all purpose flour
1 tsp of baking soda
pinch of salt
4 tsp of gingerbread spice mix (if you don't have one you can simply mix 2 tsp ground cinnamon, 2 tsp ground ginger, 2 tsp ground allspice, 1 tsp ground nutmeg, 1 tsp ground cloves, and a pinch of black pepper)
2 large eggs
½ cup (100 g) of cane sugar
6 tbsp of maple syrup
½ cup (125 g) of butter
7 tbsp (100 ml) of heavy cream
10 tbsp (150 ml) of milk
Cream cheese frosting:
2/3 cup (150 g) softened butter
2/3 cup (150 g) castor sugar
1 cup (200 g) of mascarpone
For assembling the cake:
blueberry or strawberry jelly
any berries you like for topping
Directions:
Gingerbread cake:
Melt butter, and set aside to cool down a bit.
In the meantime, mix flour, baking soda, salt, and gingerbread spice mix.
In another bowl, beat eggs and sugar for about 4-5 minutes until fluffy, then add maple syrup and continue beating until well mixed.
Add cooled butter, heavy cream, and milk, and mix well.
Now add the flour mixture and mix again until smooth.
Divide batter into three equal parts, and bake each one of them in a 6 inch springform pan in the oven preheated to 350 F for about 25-30 minutes or until done. Then remove from the pan and let cool.
Mascarpone frosting:
Beat the softened butter for about 2-3 minutes until it lightens in color.
Add castor sugar, and continue beating for 5 more minutes.
At the end, add mascarpone, and beat until smooth.
Assembling the cake:
Put the first gingerbread cake layer on a cake stand, and spread a thin layer of blueberry (or any kind you prefer) jelly on it.
On top of that goes the first layer of mascarpone frosting.
Then continue with second cake layer with jelly and frosting and finally the third gingerbread cake layer (no jelly this time) and frosting on top. (If your cake layers aren't totally straight make sure to even them with the frosting so that the top of your cake looks all nice and even.)
The final decorating touch would be spreading a thin layer of the frosting all around the cake and putting some berries on the top.
When done, put the cake in the refrigerator for at least 1-2 hours before serving.
Bon Appétit!
---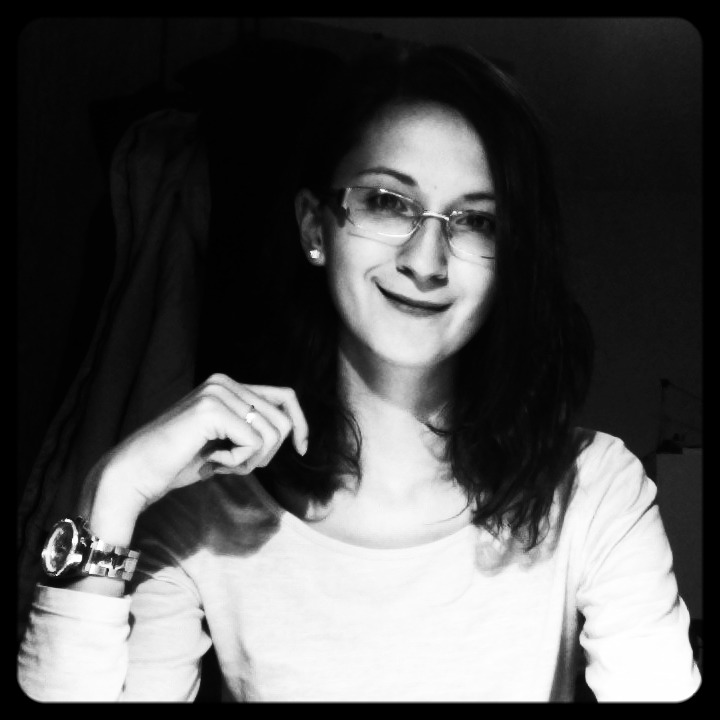 Jane is a young professional living and working in Boston, MA. She doesn't have much free time, but when she does, she loves to cook and work on DIY projects. She blogs over at Jane's Little Loves, where she shares some of her recipes, DIY projects, and travel tips.