Slow-Cooker Beef & Mushrooms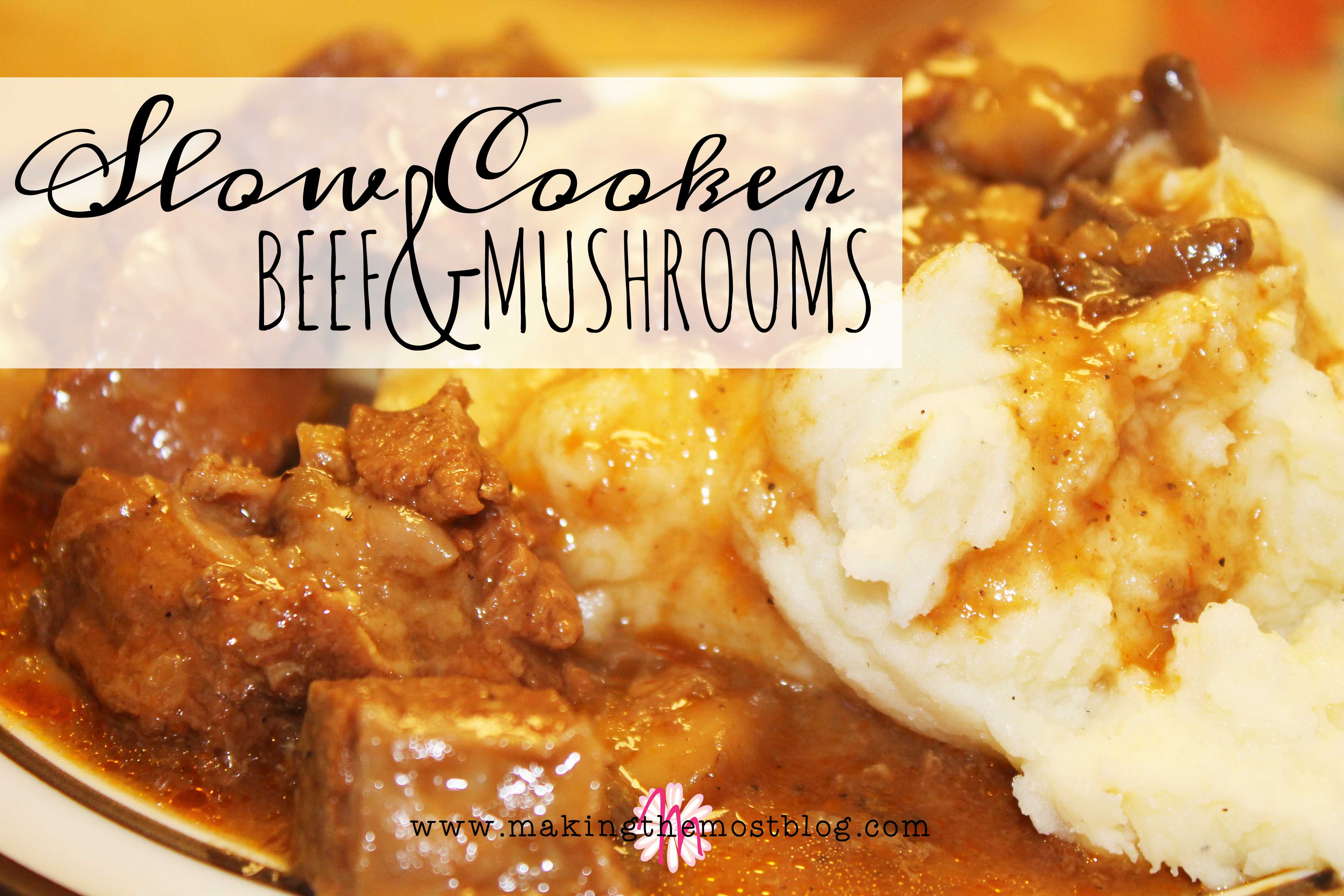 I recently made another delicious dish.  This one is a slow-cooker beef and mushroom recipe that I have adapted from 365 Days of Slow Cooking.  Unfortunately my youngest didn't like this, but she's picky anyway.  I personally could not believe how wonderful this smelled all day long and it tasted just as good as it smelled!  As a matter of fact, I'm getting hungry for some right now just thinking about it.
We served this dish along with mashed potatoes and a vegetable, which was perfect.  I love slow cooker recipes, and this is definitely one of my favorites.  It's also so easy to put together in the morning, and there's nothing better than coming home and knowing that dinner is already ready to eat.  Yummmm…
Well, without further ado, here's the recipe.  Enjoy!
Here's what you need:
1 1/2 pounds beef roast (I usually try to pick up a pack of beef stew meat from the store so I know I know I'm getting the perfect kind for this meal.)
2 Tbsp flour
2 tsp beef bouillon
2 Tbsp dried minced onion
1/2 tsp black pepper
8 oz sliced mushrooms
1 tsp garlic powder
1 Tbsp quick-cooking tapioca
1 Tbsp Worcestershire sauce
1 Tbsp tomato paste
1/2 c Sprite
Here's what you do:
Place cubed meat in bottom of slow cooker.
Sprinkle meat with flour.
Stir to coat.
Add in remainder of ingredients.
Stir to coat.
Cover and cook on low for 6-8 hours or until beef is tender.
Serve.