Scripture Sunday: 1 Peter 5:8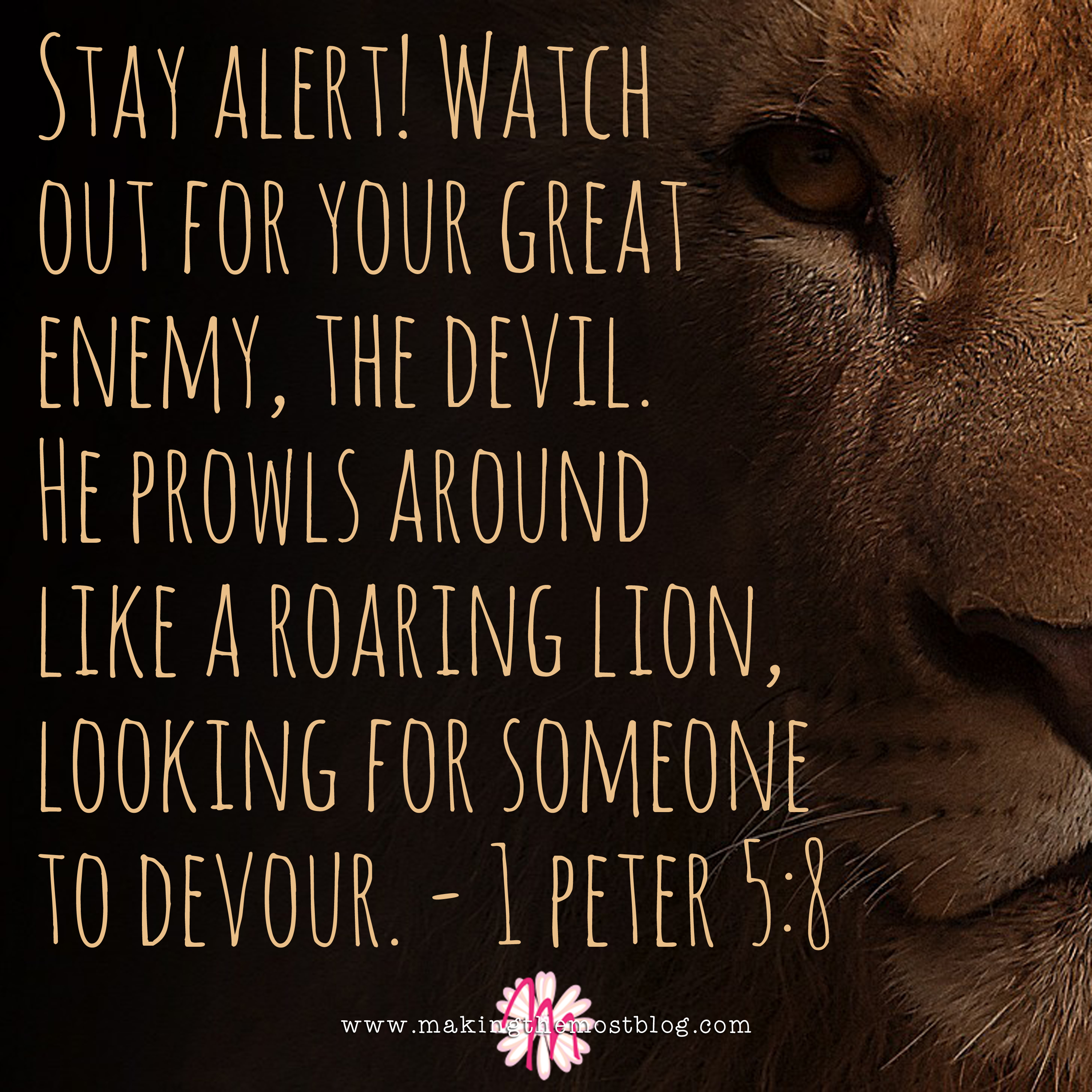 "Stay alert!  Watch out for your great enemy, the devil.  He prowls around like a roaring lion, looking for someone to devour."
– 1 Peter 5:8
This verse has come across my path a lot lately–even moreso in the last week or so.  So I felt it appropriate to share with you this week as a reminder that we are constantly under attack from Satan.  He is always seeking ways in which he can bring us down.
Last week I asked how God is changing your heart to do what's right, and I think this goes along with that.  My mother-in-law said this week that she felt Satan was trying to keep her from preparing for youth ministry, which will begin in a few weeks.  In what was is the devil trying to trap you this week?  Where is He giving you stumbling blocks?  Think about this week, and come back next week to find out how we can resist his attempts to bring you down.
In the meantime, please share in the comments how we can pray for you this week.